Information
This section contains News about the tournament. Please check back here once in a while to see if there are any important updates
Tournament Overview
An overview of the tournament information
Friday July 13 - Godo Geiko
Saturday July 14 - Montreal Taikai
Sunday July 15 - Grading up to and including 3-dan
June 20 - Registration deadline
First Registrations Received
May 31st 2018 - We've received the first invitations!
After some small payment issues, we've finally received our first registrations today.
Please make sure to register before the June 20 deadline!

In other news, we are proud to announce that we are now officially participating in the 90th anniversary of Japan-Canadian Diplomatic Relations.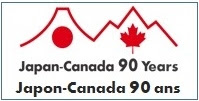 Official Invitation Sent
April 21th 2018 - Official invitation sent out to all dojo!
The official invitation has been sent to all dojo and can be viewed here: Official Invitation.
We're looking forward to receiving your registration soon!
Site Updated for 2018!
April 10th 2018 - Website updated and ready for the new Taikai!
We've sent out a save-the-date email and updated the website (with no information yet).
Please contact info@montrealtaikai.ca if you have any questions or comments!